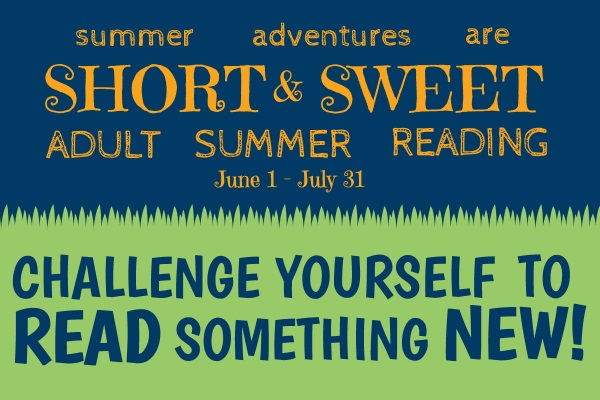 2019 Summer Reading runs June 1 – July 31
Summer Adventures are Short & Sweet
So is the summer reading program for adults! Challenge yourself to read something new, while celebrating the 100th anniversary of the library, too!
Adults who read ten 100-page books win a swag bag of goodies while supplies last. Sign up at your local County of SLO Public Libraries branch. You are welcome to read books longer than 100 pages but you must complete ten different books. Enter your completed signup sheet to your library by July 31st for a grand prize drawing.
Grand prizes include a bi-plane ride with Banner Airways in Pismo Beach, a zip line tour with Margarita Adventures in Santa Margarita, or a Staycation picnic basket for two including free tickets to Hearst Castle and a house cleaning on us! Winners of a grand prize will be notified in early August.
Need inspiration? Here's a Short & Sweet suggested reading list.
Adult Summer Reading is about coming together to create, explore, learn, and celebrate our SLO community at the library. Short & Sweet summer reading and all library events are free and open to the public. For more information call Sharon Coronado at 805-781-4187, Ask a Librarian or visit slolibrary.org